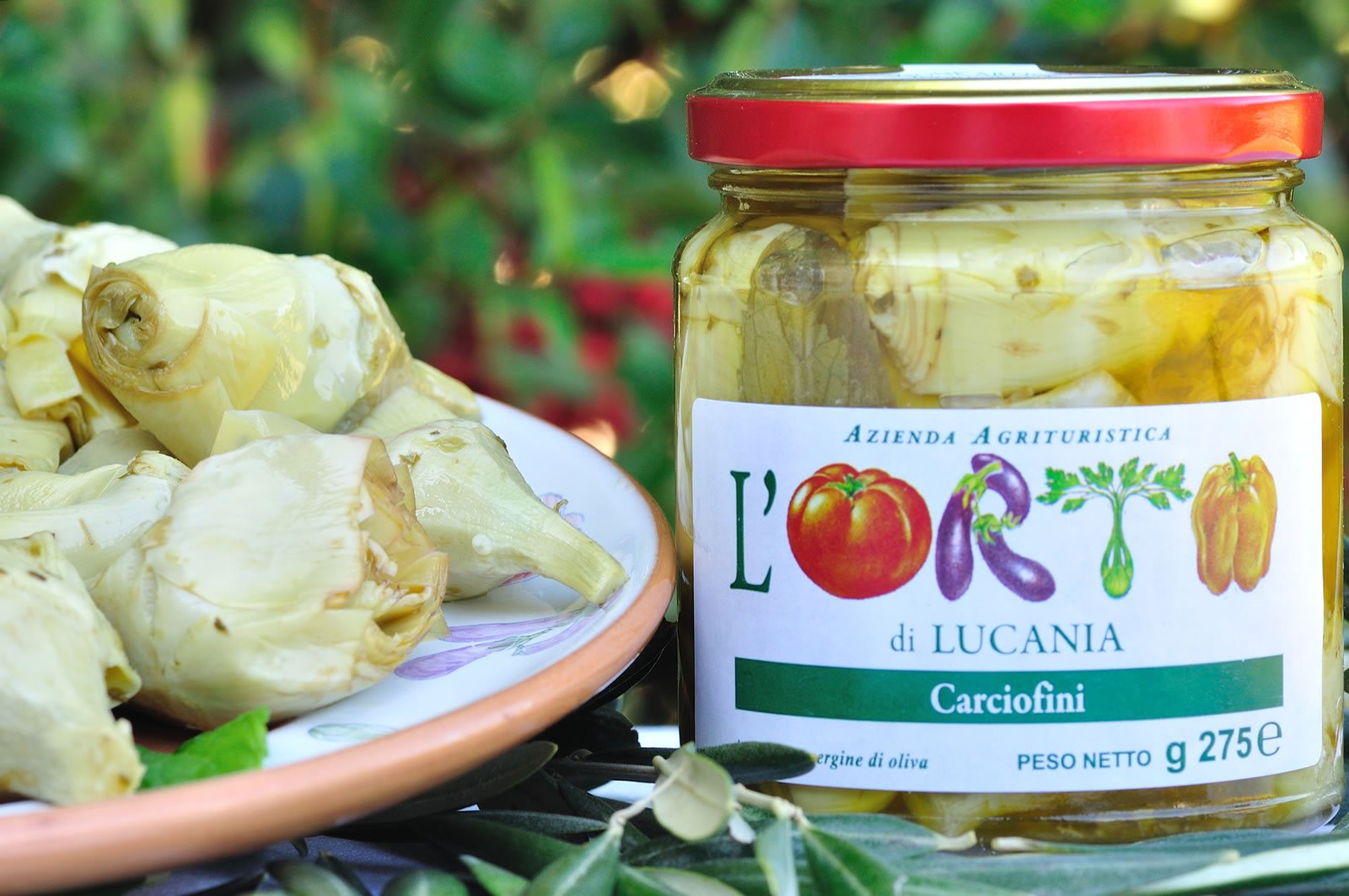 Artichokes hearts in extra virgin olive oil
In the early days of spring L'Orto di Lucania starts the collection of artichokes.
The selection is made so that become artichokes only those products whose size and organoleptic properties can be regarded as such. Only these will be appropriately processed and stored in glass with extra virgin olive oil.

The artichokes are defoliated by removing the outer bracts, are then washed away with only minor cuts handmade by the skilled women of Montescaglioso whose experience and skills is vital in the process.
The processing phase proceeds with the addition of flavorings collected, also in the fields of the farm. Finally the products are placed by hand in the glass jar alternating the artichokes so as to ensure the maximum of the fragrance and freshness to preserve.

The artichokes hearts in extra virgin olive oil L'Orto di Lucania are great also as an appetizer.



Ingredients
Artichokes, extra veirgin olive oil, natural flavors.

All ingredients are produced, collected and hand-crafted by the L'Orto di Lucania