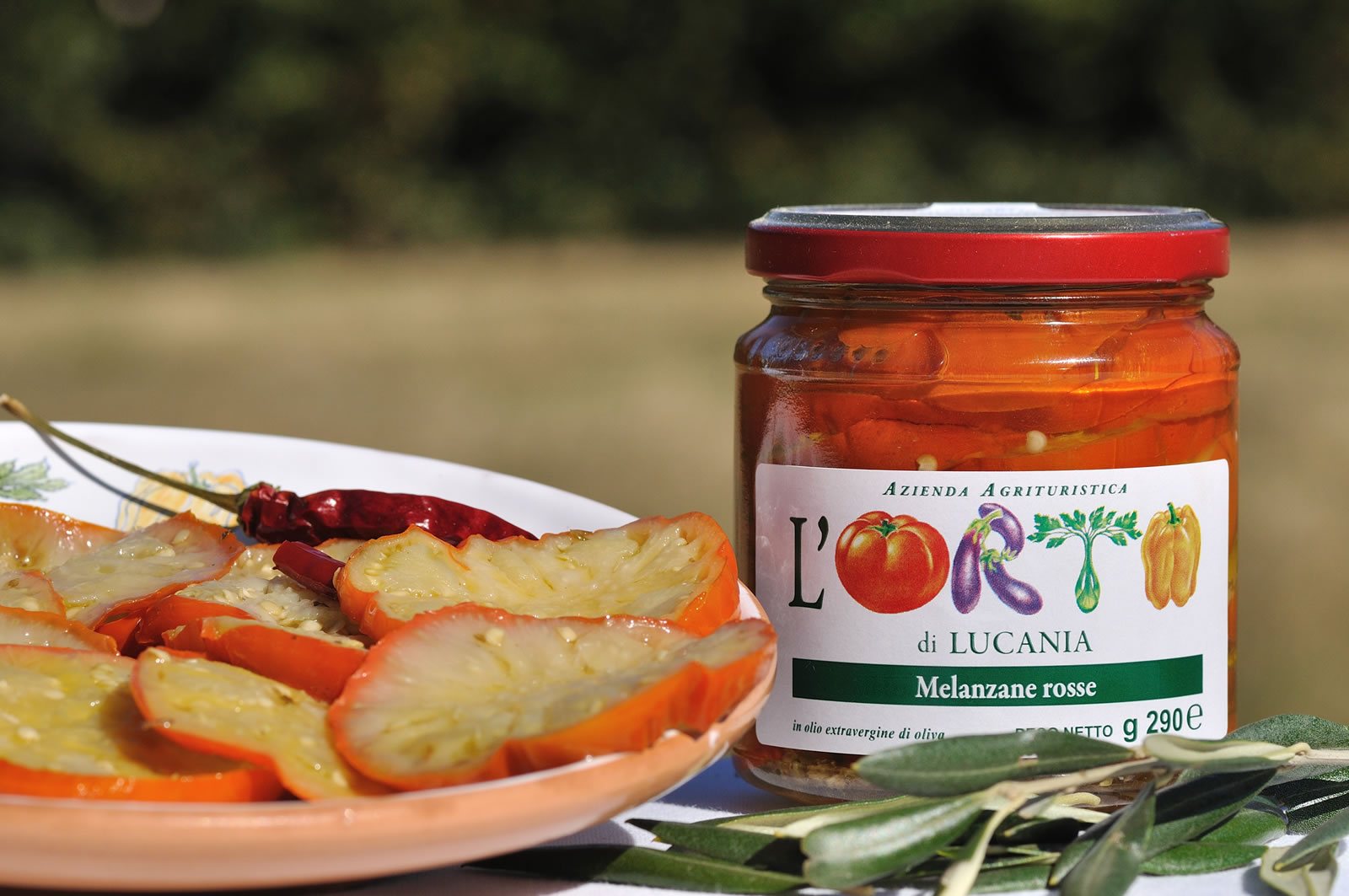 Red eggplants in extra virgin olive oil
The red eggplant is a native of Lucania side of the Pollino National Park.
It is grown only in certain areas of Basilicata. The red eggplant appearance is similar to a tomato, so much that it is called merlingiana pummdore but the flavor is definitely that of an eggplant, more wild and intense than the traditional one.


Ingredients
Red eggplants, extra veirgin olive oil, natural flavors.

All ingredients are produced, collected and hand-crafted by the L'Orto di Lucania